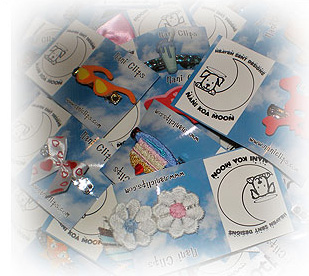 We specialize in handmade fashionable hair clips for longer-haired dogs, but we also have a variety of products for all dogs and even some things for their people. Visit our Products page to take a look at our clips and to see what else we offer.

How to Order: Please check our retailers page for a store near you. If you can not find one or if they donít carry what youíre looking for, then click here (links to nani_clips@yahoo.com) to email us what you would like to order. We will let you know pricing, tax, shipping, etc. To expedite your order, please tell us the category of product you are buying and the reference number. We accept money orders, personal checks and Paypal.




Nani came form www.wee-r-yorkies.com. We highly recommend this breeder Ė beautiful dogs with spectacular personalities. She has Yorkshire Terriers as well as Maltese.